During the recent market crisis, some cryptocurrencies showed resilience and upward potential.
The present crypto market has made many investors lose hope in blockchain projects, but here are 5 that could set all-time highs.
Cryptos with high potential
Tamadoge
In the fascinating new NFT cryptocurrency game Tamadoge
, players may earn rewards while caring for their virtual pets.
On the scoreboard, players who have raised their pets the best receive the highest rankings and thus the best awards.
TAMA tokens, which players can swap for other currencies, are used as rewards.
The TAMA cryptocurrency's deflationary nature sets it unique from other coins in the Doge ecosystem like Dogecoin. 5% of all tokens spent on the platform will be burned, according to the developers.
As a result, it will become rarer and more in demand.
Listings on exchanges, however, could also boost interest in Tamadoge cryptocurrency.
Because the beta sale sold out so rapidly, Tamadoge has so far been available only through a presale. And Tamadoge has raised close to $7 million in a matter of weeks.
The demand for this coin demonstrates its popularity, and it will soon be featured on LBank. Because of the increased exposure, there may be a huge rise in demand for the coin.
Tamadoge has demonstrated it should have to stay strong in the GameFi sector, which encompasses not just play-to-earn but also crypto casinos and sales of metaverse real estate, according to its use case, reward offering, and exceptionally well-attended presale.
Investors can subscribe to the Tamadoge Telegram channel to keep up with the newest news.
Battle Infinity
After being listed on a decentralized exchange, the project Battle Infinity has shown to be among the greatest new cryptocurrencies. It had a very successful presale.
The presale was intended to last 90 days, however, due to the use case and benefits of Battle Infinity, investors were able to sell it out in only 25 days.
The following action for Battle Infinity was the PancakeSwap listing of its native token, IBAT.
Celebrities like international cricketer Irfan Pathan and Bollywood actress Urvashi Rautela attended the Battle Infinity launch party.
IBAT's presale price increased by 700% as a result of the PancakeSwap listing.

Investors can gain from playing this NFT P2E game in a number of ways.
In addition to the potential profits from IBAT, investors can obtain benefits by staking the coin on Battle Stake, one of six sites that provide prizes and amusement.
The options for staking are solo, pair, and crates. Each technique has advantages and disadvantages of its own.
Players can engage in combat using Battle Infinity to compete for the best rewards.
However, the global staking pool also awards IBAT tokens to extremely active participants.
Lucky Block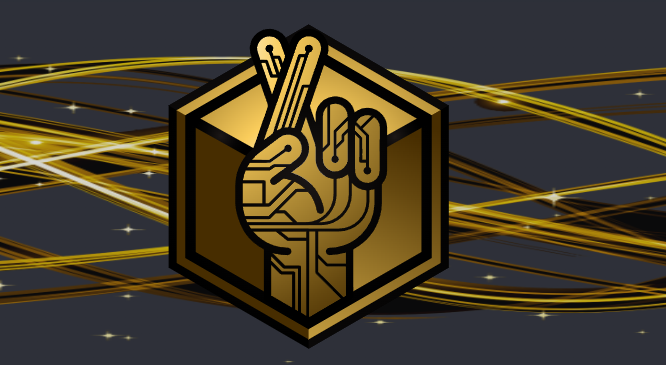 Using Lucky Block is the best approach to participate in a crypto project and perhaps gain in two different ways.
Holding LBLOCK and NFTs to enter draws is one of the ways investors can earn rewards from this NFT competition platform.
A $1 million mansion, a Lamborghini, and $1 million in Bitcoin are just a few of the major rewards available to investors.

Holding Lucky Block's native token, LBLOCK, offers another possible opportunity to profit from the company.
Lucky Block is already among the greatest Bitcoin gambling sites available. Major exchanges started listing the coin in January 2022, and since then, investors have received enormous gains.
Listings on exchanges were one of the driving forces behind the rallies.
LBLOCK will be listed on Gate.io on September 1, 2022, in addition to its listings on LBank and MEXC. Because LBLOCK is an ERC-20 token, investors don't pay taxes when they acquire or sell it.
It wouldn't be shocking if LBLOCK surged once more after the Gate.io listing, given its historical performance during listings, which has already established it as one of the top cryptocurrencies of 2022.
XRP
XRP is one of the most alluring options for investors seeking a coin that offers quick cross-border payments and cheap transaction costs.
It simply takes a few seconds for XRP sent throughout the world to reach its recipient.
The best part is that doing it from the convenience of one's home just costs a few cents.
The only coin that hasn't experienced a significant bull run yet has continued to rank in the top 10 by market capitalization is XRP. And that is when the US SEC initiated a lawsuit against it.
This coin is even more unique because it increased in value by about 600% between the end of January 2021 and the middle of April 2021. That occurred throughout the lawsuit, which alarmed the majority of XRP investors.
It is obvious that no authority, not even a regulator, can stop this coin from pumping.
According to the pricing structure of XRP, the coin has most likely reached its bottom and can only go up from here.
Bitcoin Cash
A successful fork of Bitcoin is Bitcoin Cash. It was created because Bitcoin was regarded as a store of value, or a gold 2.0, if you will. Bitcoin's creators aimed to create a currency that was inexpensive, incredibly efficient, and usable for everyday transactions.
These three elements sum up Bitcoin Cash well. Sending Bitcoin Cash anywhere in the globe just costs a few pennies and takes a few seconds.
However, in order to assess a coin's potential, investors must always consider its fundamentals. Even Paypal now offers Bitcoin Cash on its platform, and the majority of exchanges have it listed.
It is one of the primary coins that appear as the primary cryptos, along with Bitcoin, Ethereum, and Litecoin.
The issue that Bitcoin couldn't address is addressed by Bitcoin Cash, which is now trading at a strong support level and has enormous upside potential.
Final Thoughts
We've found cryptocurrencies that could take off even while the majority of the cryptocurrency market is down.
We believe Tamadoge has the best chance of reaching new highs out of the five coins we mentioned.
Due to the success of its presale, TAMA will soon list on LBank and Uniswap. But just close to $7 million has been raised thus far.
Investors should join the project right now if they want to receive the best TAMA prices.