FTX, Binance, Bitso and other leading crypto exchange platforms shifted large chunks of XRP each containing 10 million to 40 million coins
Almost 400 Million XRP Shifted by FTX, Binance, Other Top Crypto Platforms
The aforementioned XRP tracking bot has discovered several large chunks of XRP, each containing 10 million to 40 million coins.
Binance, FTX, Bittrex, Ripple's ODL partner in Latin America, Bitso, and other top exchanges were among the senders and receivers. Furthermore, over a dozen anonymous wallets were involved in these numerous transactions.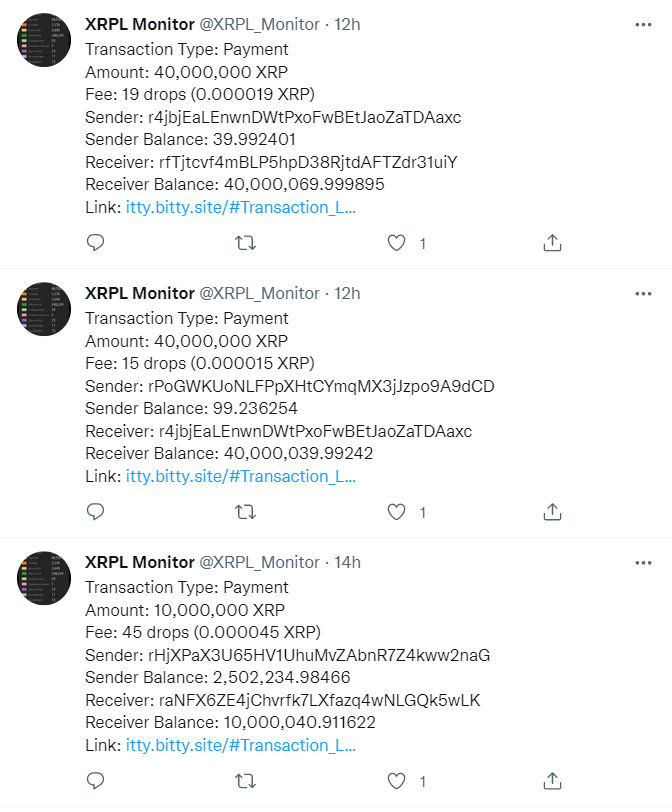 As of this writing, Ripple is trading at $0.6205, representing a 1.28 percent drop in the last twenty-four hours.
Ripple Updates Website
The Ripple fintech giant has upgraded its corporate website, improving the design and shifting its focus away from some of the spheres it previously focused on.
Several Ripple fans, including researcher Leonidas Hadjiloizou, shared the data on Twitter. Hadjiloizou frequently follows Ripple news and shares it on his Twitter page. The redesign of the website has been dubbed an "extreme makeover" by him.
He drew attention to a few significant changes to the website.