Ethereum will undergo yet another significant update bringing it closer to the Merge update which will switch the network's consensus algorithm from Proof-of-Work to Proof-of-Stake
Ethereum Network To Undergo Another Update
Ethereum will undergo yet another significant update, bringing it closer to the Merge update, which will switch the network's consensus algorithm from Proof-of-Work to Proof-of-Stake.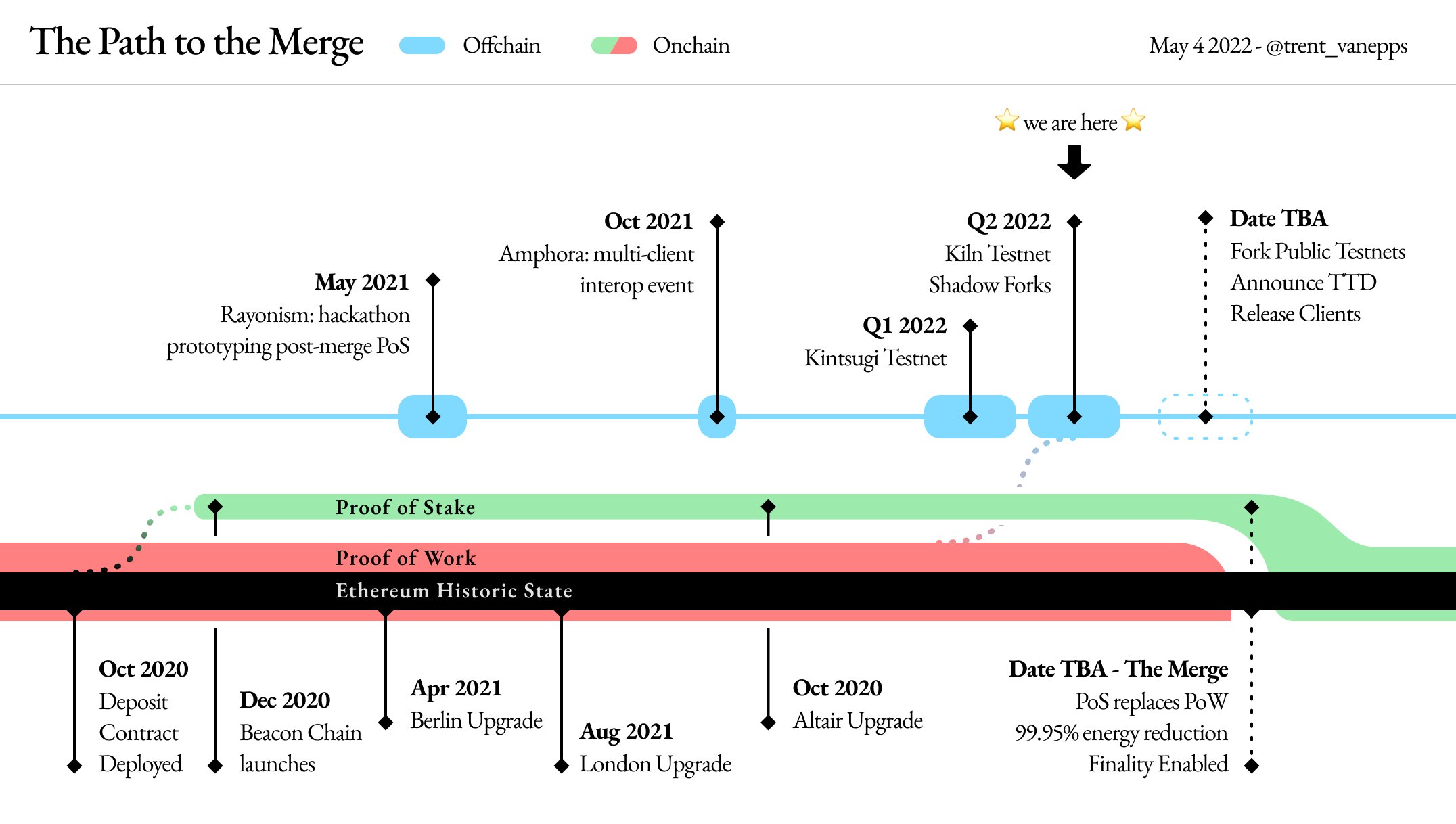 The ETH mainnet shadow-fork-3 devnet was created with the goal of forking a live network with a few nodes. The devnet "copies" the live network's state, history, and chain ID.
Developers can test any new updates or functions on the blockchain, which works similarly to the network, which is almost identical to the main network.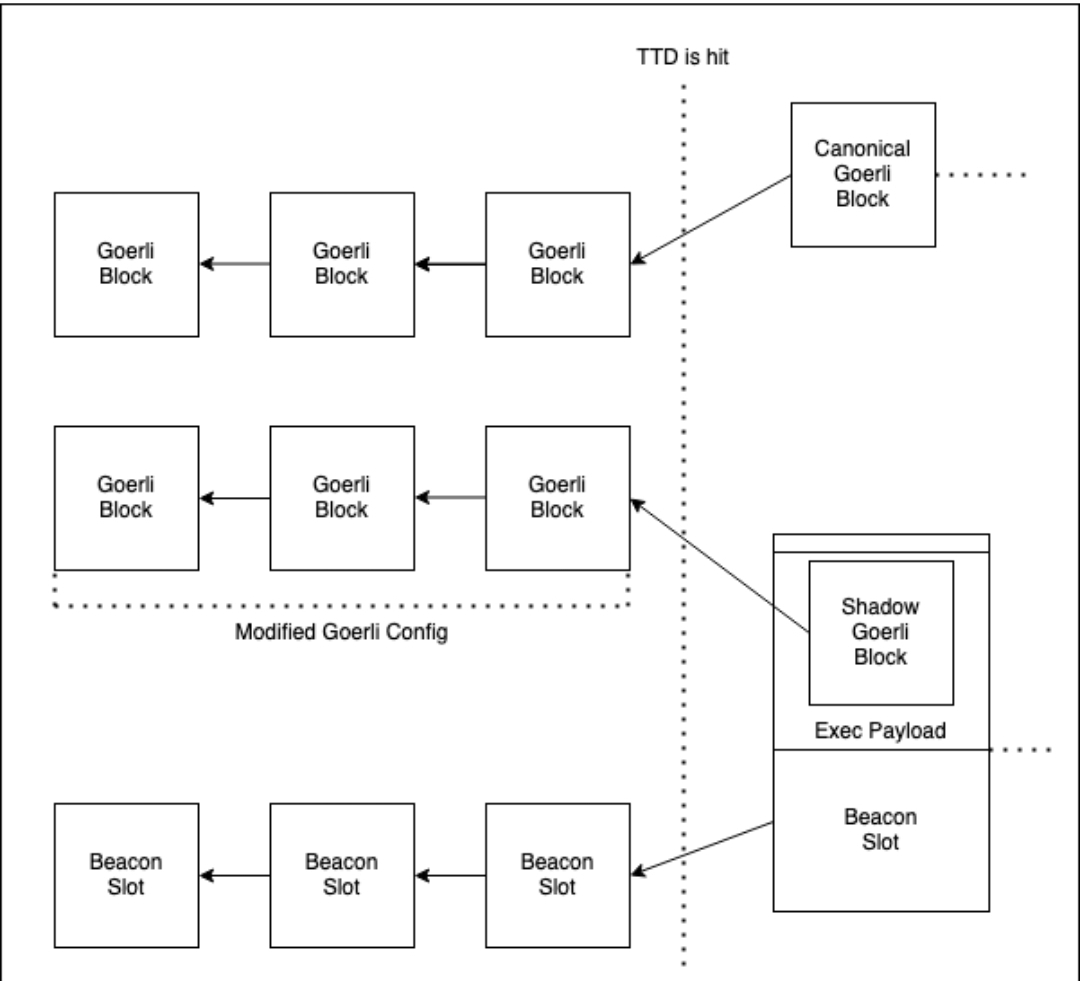 Ethereum Network Is Currently Two Stages Away from The Merge
The Ethereum network is currently two stages away from the Merge, which was earlier "postponed." According to the graph, we are now in the midst of the Klin testnet and shadow fork implementation.
The release of Fork Public Testnets and Clients is the next phase, which will be tested by almost anyone who is willing to participate. When the testing period is up, developers will announce the day when Merge will be implemented on the main network.
Many ETH developers, including Vitalik Buterin, have stated that the Proof-of-Work idea is obsolete and that it should be phased out. It inhibits the network's capacity to integrate new economic models into its core, in addition to having technical problems and inflicting environmental damage.
However, although some users are enthusiastic about Ethereum's move, others argue that the PoW consensus mechanism is a tried-and-true, reliable algorithm that should not be altered to PoS since it will introduce more risks than benefits.
Since their inception, the main networks in the cryptocurrency business, such as Bitcoin, Monero, and others, have been working on the PoW process.