As a crypto beginner, it's important to know which exchange platform is the best to use. For new cryptocurrency investors, It's critical to consider factors like supported assets, fees, payment methods, and security when selecting crypto exchanges.
We considered these factors when compiling this list of the 10 best beginner friendly crypto exchanges to assist you in finding the right one.
Opening an account with a cryptocurrency exchange is a great place to start if you want to buy or sell cryptocurrencies.
Crypto exchanges work similarly to online brokerage platforms, allowing you to buy and sell digital currencies and tokens such as Bitcoin, Ethereum, and Dogecoin.
10 best beginner friendly crypto exchanges
These are the best beginner-friendly crypto exchanges recommended for anyone getting started in crypto:
Coinbase
Crypto.com
Gemini
BitMart
Kraken
FTX
Robinhood
Binance
Cash App
Bisq
Coinbase
Brief overview
Coinbase, operated by publicly traded Coinbase Global Inc., has been used by crypto traders since 2012, and the crypto exchange has only gotten more beginner friendly with time.
Coinbase is one of the most user-friendly cryptocurrency exchanges. Its platform makes buying, selling, and storing cryptocurrencies simple. 
It also is a great place to stay up to date with altcoins, new crypto projects, and what's happening next in the world of digital assets.
An intuitive interface, straightforward onboarding process, and free Bitcoin (BTC) for opening an account make Coinbase an excellent place for beginners to get started with trading crypto.
For more experienced traders, Coinbase offers Coinbase Pro, with advanced charts and cryptocurrency trading tools.
Coinbase also insures the digital funds it holds on behalf of users and stores U.S dollar balances in Federal Deposit Insurance Corporation (FDIC)-insured bank accounts to prevent a loss of user funds in the case of a security breach.
Trading accounts can be funded with a wide range of payment methods, including wire transfer and ACH transfer.
Why we picked Coinbase
Coinbase is the best cryptocurrency exchange overall, as well as the best cryptocurrency exchange for beginners.
It supports a large number of cryptocurrencies and provides a high level of security. Coinbase is a good option for professional traders because it offers an advanced trading platform, Coinbase Pro, in addition to being a beginner friendly platform.
Pros
Large number of cryptocurrencies and trading pairs
Offers both beginner-friendly and advanced trading platforms
Highly liquid exchange
Cons
Lack of high-quality customer service
Coinbase.com is a custodial account meaning you don't control the private keys
Crypto.com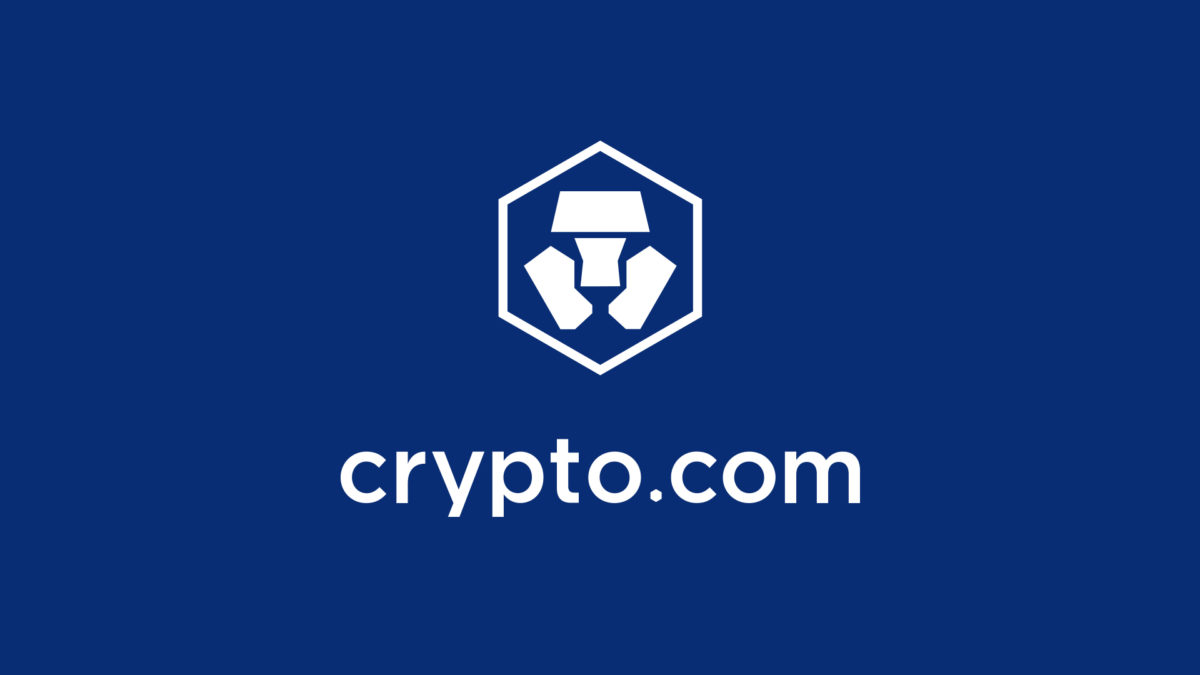 Brief overview
Crypto.com is another rapidly expanding cryptocurrency app, with over 10 million users in 90 countries.
This exchange has a larger variety of cryptocurrencies on its platform compared to others on this list, allowing users to trade over 250 cryptocurrencies for over 20 fiat currencies via bank transfers or credit cards.
The exchange also offers competitive fees through its volume-based trading. As trading volume grows, users will receive more discounts.
You can even use Crypto.com's native cryptocurrency, CRO, to pay for your trading fees and increase your profits.
Users can also borrow cryptocurrency on Crypto.com's flexible crypto lending platform.
Why we picked Crypto.com
Crypto.com was picked as one of the best beginner friendly crypto exchanges because it offers a comprehensive digital asset trading and investing ecosystem that you can easily access from your smartphone.
Pros
Supports over 250 cryptocurrencies
Provides a range of cryptocurrency products
Cons
Relatively high fees
Poor customer support
Gemini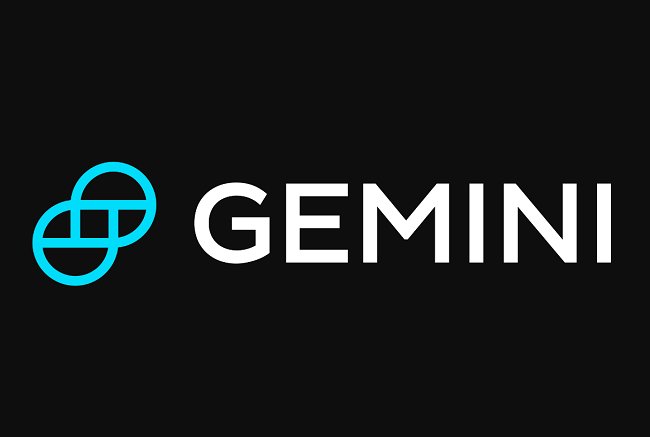 Brief overview
Founded by the Winklevoss twins in 2014, Gemini has established itself as one of the most trusted names in the crypto trading space.
Gemini is a regulated cryptocurrency exchange that prides itself on security and compliance.
The two crypto leaders of Gemini are Bitcoin and Ethereum, but today the exchange allows users to trade more than 70 cryptocurrencies, including Terra (LUNA), Tezos (XTZ) and fiat-backed stablecoins.
Gemini is an extremely trustworthy exchange, and the site is insured by the Federal Deposit Insurance Corporation.
This means security is paramount for Gemini. Gemini undergoes regular bank exams and is subject to cybersecurity audits in a market that has faced regulatory challenges.
Gemini has a reputation for being the safest place for beginners to store their crypto. Cryptocurrency held online in Gemini's exchange wallet is insured, and most of the coinage on the exchange is held in cold storage.
If your primary concern as a beginner is safety and security for your crypto, trading via Gemini is an excellent choice.
Why did we pick Gemini?
We picked Gemini as one of the 10 best beginner friendly crypto exchanges because it is the most secure cryptocurrency exchange. Gemini has strong security protocols, insures user funds, and is SOC 2-certified.
Pros
Intuitive application interface
Stored cryptocurrency can earn interest
Insurance available for the Gemini Wallet
Cons
Only available to users in 61 countries
High fees
Fewer trading pairs supported
BitMart
Brief overview
BitMart is a global cryptocurrency exchange that operates in over 180 countries and was founded in 2017. Users can buy, sell, and store over 1,000 digital currencies and tokens on the platform.
BitMart, which is based in the Cayman Islands, has established itself as a leading cryptocurrency trading platform for small and mid-cap cryptocurrencies.
Beginners looking to make it big from newly launched crypto projects will likely find what they are looking for on BitMart, as it offers more assets and trading pairs than its market-leading peers.
Additionally, BitMart customers can use the exchange's earning feature to receive interest on crypto assets held with the exchange.
When holding the exchange's native token, BMX, users can get trading fee discounts.
Why we picked BitMart
We picked BitMart as one of the 10 best beginner friendly crypto exchanges because it allows users in 180+ countries to buy and sell over 1,000 cryptocurrencies. BitMart is to a large extent our top pick for altcoins and getting in early on new projects.
Pros
Supports a large number of cryptocurrencies
Users can earn crypto
Offers a simple buy/sell crypto option
Cons
Subject to a large-scale hack in 2021
Poor customer feedback
Kraken
Brief overview
Since its inception in 2011, Kraken has proven to be a reliable and secure cryptocurrency exchange.
While the Kraken Pro site has some basic features for beginners, it also offers a comprehensive platform to take your crypto investments to the next level.
Margin trading and crypto futures are advanced tools that appeal to advanced users while staking appeals to set-it-and-forget-it crypto investors. 
Kraken is suitable for a wide range of users, from beginners to institutional clients.
To make it easier for beginners to get started with cryptocurrency, the exchange offers crypto guides and a resource center.
Institutional clients, such as family offices, brokers, and high-frequency traders, are also served by Kraken. Users can purchase more than 65 cryptocurrencies for as little as $10.
Why we picked Kraken
Kraken stakes its claim as one of the best beginner friendly crypto exchanges because of their low trading fees compared to others on this list.
Kraken's professional grade trading platform, Kraken Pro, is our pick for the best low-fee exchange.
Pros
Secure and reliable
Low fees
High deposit and withdrawal limits
Accepts some fiat currency
Cons
Many options not available to U.S. users
Long verification times
Possibly challenging user interface
FTX
Brief overview
FTX is a U.S regulated cryptocurrency exchange built by traders for traders. It is one of the fastest-growing crypto exchanges on the market.
The FTX platform has over 1 million users who value its security, advanced trading features, liquidity, and fee structure.
The fee model is an appealing feature for FTX users who trade in large volumes. Many cryptocurrency exchanges charge high fees for each transaction, which can quickly add up.
On FTX, you can get discounts on transactions if you hold and stake its own token, FTT – a way of strengthening the blockchain in exchange for an income stream.
The greater the discount on FTX fees, the more FTT you have. Users can buy, sell, and create nonfungible tokens on FTX's NFT platform.
FTX is a good choice for beginners looking for technical features on a crypto exchange.
Why we picked FTX
FTX charges low fees for cryptocurrency trading and offers a good selection of digital assets.
beginners will appreciate some of the features, such as the ability to trade between cryptocurrencies and multiple national currencies.
Pros
Supports margin trading
Access to futures, stocks, forex, and other advanced markets
Cons
U.S. residents can't trade on FTX's global platform
There is no live chat support option
Binance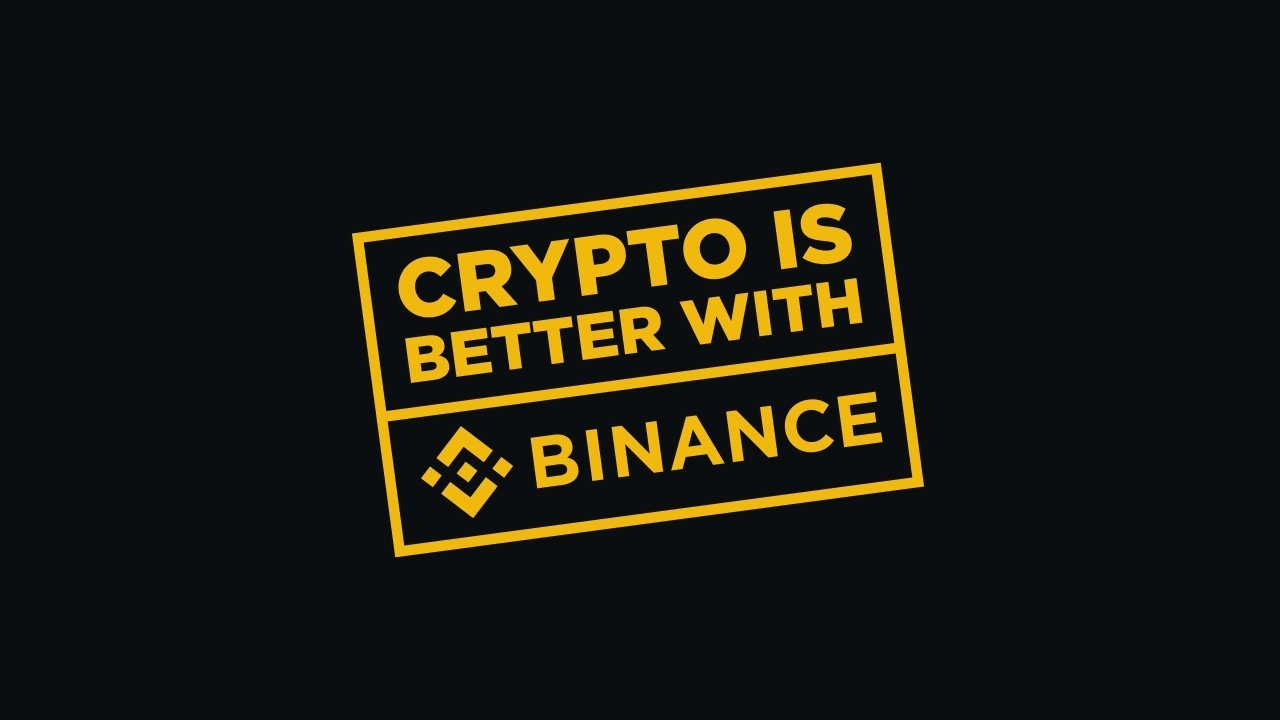 Brief overview
Beginners can buy and sell hundreds of different currencies and currencies on Binance, one of the best crypto exchanges.
In the last few years, Binance has become very popular because it lets crypto traders buy and sell almost any altcoin on the market.
A feature called Binance Academy allows beginners in crypto trading to learn about cryptocurrency and blockchain technology through short videos. This feature is also on the trading platform.
With low trading fees, strong charts, and a simple mobile app, Binance is a popular choice for crypto day traders. New traders will find it easy to use.
There are a lot of good things about Binance, which is why it's become the world's largest cryptocurrency exchange. A US-based crypto exchange called Binance.us has to be used by people in the US to buy and sell more than 60 different types of crypto.
Why we picked Binance
Binance is a popular cryptocurrency exchange for beginners and people who already know a lot about cryptocurrency.
It has low fees for trading and a wide range of currencies to trade around the world, but trading options in the U.S. are a little limited.
Pros
Over 65 tradable cryptocurrencies for U.S. customers
Low fees
Wide selection of trading options and order types
Cons
U.S. version is more limited
The platform is complex and may be confusing
No built-in digital wallet available
Binance has run into regulatory trouble in several countries
Robinhood
Brief overview
When Robinhood Markets (HOOD) started trading cryptocurrency in 2018, it was the first company to do so. After a few years, a lot of work has been done to improve the crypto side of the app.
Robinhood has some of the most popular cryptocurrencies, like Bitcoin, Ether, Dogecoin, Litecoin, Ethereum Classic, Bitcoin Cash, and Bitcoin SV. You can buy and sell these cryptocurrencies on Robinhood (BSV).
This beginner friendly selection is best for people who want to get a taste of the most popular cryptocurrencies on the market.
With the company's mobile-first mindset, Robinhood has made an app that is very easy to use and doesn't charge any fees for trading. This means that the barriers to entry are very low.
There is no need to spend a lot of money to start trading crypto. As for safety, Robinhood stores cryptocurrency in both hot and cold storage.
Hot storage is connected to the crypto exchange over the internet, while cold storage is not.
Most of the users' crypto is kept in cold storage for extra safety. It doesn't matter how much money you want to deposit with Robinhood.
Why we picked Robinhood
For beginners who want to start their crypto journey from scratch, Robinhood is the best choice. It has more than 13 million users with an average age of 31.
Robinhood's overall simplicity makes the app and website simple and easy to use. If you want to start investing in cryptocurrency, Robinhood can help you.
You will be able to use their platform to buy and sell Bitcoin, Ethereum, and other things. Robinhood has also added options trading to its platform, which makes the broker a good choice for options traders, but there are some concerns about the quality of trade executions.
Pros
Very easy and simple to use
Low trading costs, access to fractional shares, and cryptocurrency offerings
Good cash management and recurring investments features
Cons
Limited research and educational resources available
Limited investment offerings
Lack of transparency around payment for order flow
Cash App
Brief overview
People in the United States and the United Kingdom can send, spend, bank, and invest money with Cash App, which was created by Block Inc. (formerly Square Inc.) in 2013.
As a mobile banking app, it's mainly for people to pay each other, but there's also a part for investing. Cash App users can buy and sell stocks, ETFs, and Bitcoin through the Cash App.
To be unique, Cash App also lets users move their Bitcoin to third-party wallets, which makes it stand out from its competitors like Robinhood and Venmo.
In early 2022, the CEO of Cash App, Jack Dorsey, said that the company was starting to support the Bitcoin Lightning Network. This would make it possible for people to send and receive Bitcoin almost instantly at almost no cost.
To buy and store Bitcoin, you can use Cash App's mobile app. The main drawback is that the in-app wallet is custodial, which means the company holds your virtual money for you.
Because custodial wallets are easier to use, they are also thought to be less safe than non-custodial wallets.
You can still move your Bitcoin from Cash App to a wallet where you own the private keys.
Why we picked Cash App
Cash App is our favorite beginner friendly Bitcoin-only exchange because it makes it easy and safe to buy, sell, and store Bitcoin from your smartphone.
Pros
Easy to signup and use
Low costs and minimum account balance
Automatic investment
Cons
Limited stock and ETF selections
Lack of customer support
Basic crypto charts
Bisq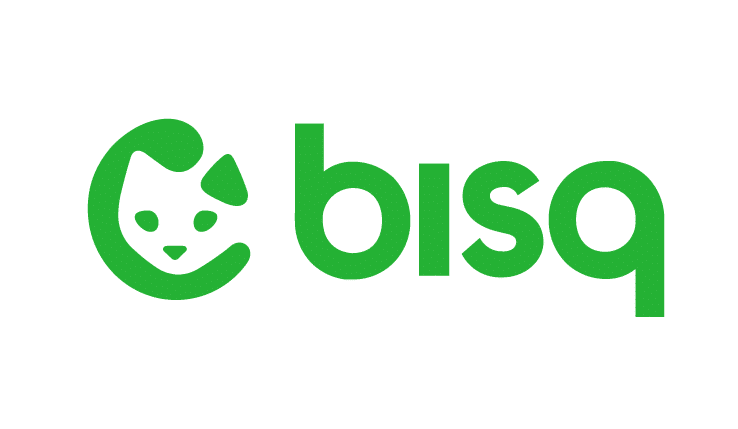 Brief overview
Founded in 2014, Bisq is an open-source software that lets people from all over the world trade a wide range of digital currencies and tokens with each other. It can currently handle more than 100 digital assets.
People who want to trade on this decentralized exchange don't have to go through a Know Your Customer (KYC) process, and the software isn't limited to people in certain countries.
There are a lot of ways to pay for Bitcoin and other cryptocurrencies on Bisq, including wire transfers from banks, ACH transfers, and cash deposits.
Beginners love Bisq because it stays true to many of the values that Bitcoin was built on. For example, the exchange isn't very easy to use for people who are just starting out.
In the peer-to-peer trading process, new users may find it hard to understand how the escrow mechanism works. The comparatively slow trade execution may also scare away first-time users and active traders.
As a result, the exchange is more geared toward smaller trades because trading volumes are lower than on centralized global exchanges like the New York Stock Exchange.
Why we picked Bisq:
In our opinion, Bisq is the best decentralized exchange because it allows people from all over the world to buy and sell cryptocurrencies in a safe way.
Pros
Available globally
Offers a high degree of privacy, no ID verification is required
50+ different payment options
Cons
Transaction speed can be slow
Trading volumes are low
Not designed for active trading