The price of Bitcoin takes back some of the gains it made earlier this week. Today, the price of BTC fell again because Apple, Meta, and Amazon didn't meet investors' expectations. As the Fed and midterm elections come into focus as risk events, you can expect the dollar to get stronger.
The price of Bitcoin (BTC) is losing some of the gains it made earlier this week, but it is still going up. There is a chance that the US session later this afternoon will take over and make this a bad week to end on. If the PCE numbers this afternoon show that inflationary pressures are high, which would push back the start of Fed easing, you can expect to see more downturns.
Bitcoin Price uneasy with these sudden changes
After the massacre last night, when earnings from Meta, Amazon, and Apple were lower than expected, the price of bitcoin is getting hit in the gut. Investors' hopes went up after Netflix's earnings were better than expected, while other companies didn't report any signs of a slowdown or a lot of layoffs. But when the "big tanker" Meta sank, the market's mood changed quickly as people got used to a new reality.
At the moment, the BTC price is trading on the monthly pivot at $20,156. It has already traded below this level, so it seems likely that it will break. The 55-day Simple Moving Average is the only thing that can help the price at $19,600. (SMA). Even if the price of Bitcoin dropped there, it would still be a small gain for the week. The risk is that if the dollar falls during the US session, BTC could lose its weekly profit and hit the low bar at $19,036.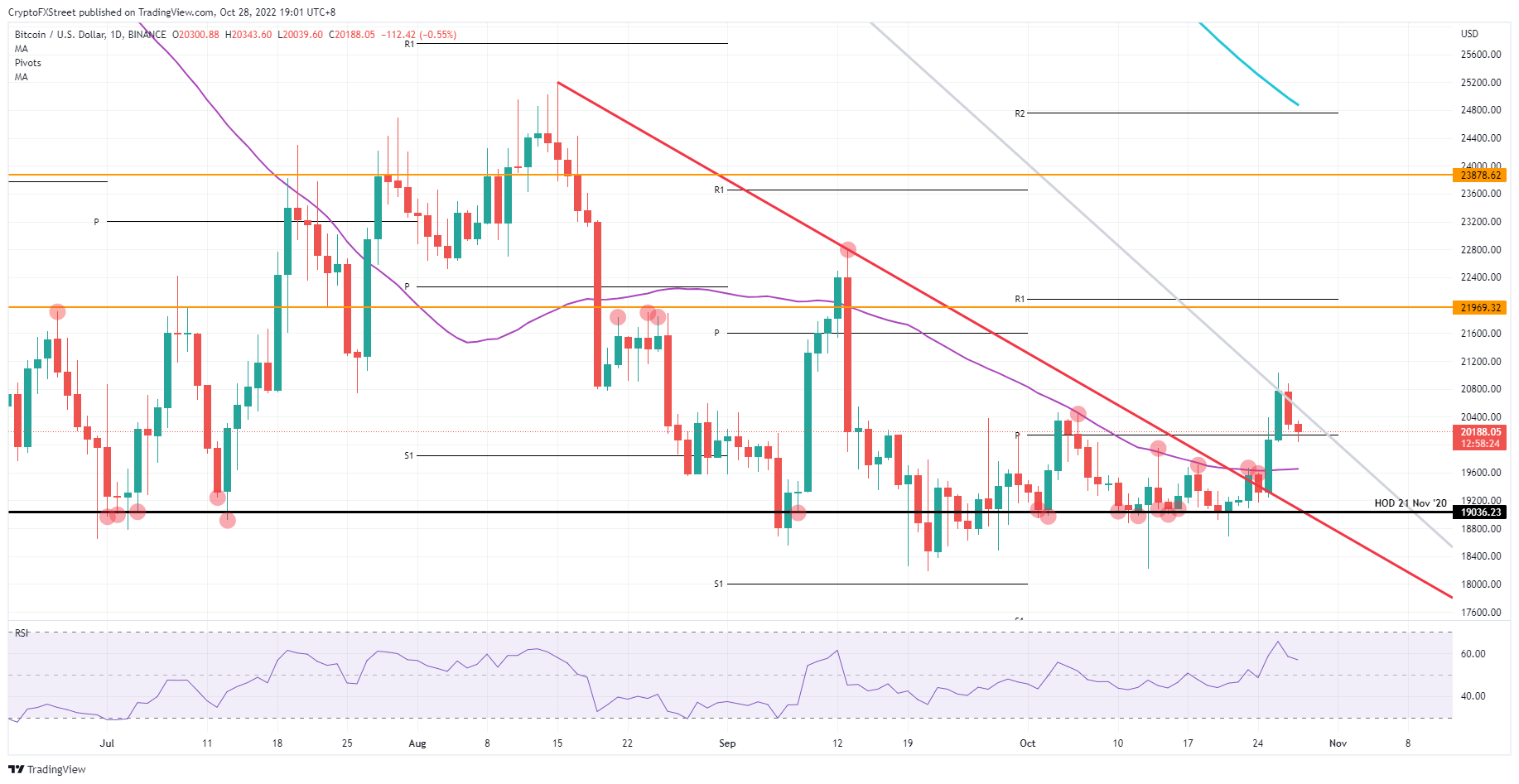 Given that this week started out in a good way, a final squeeze could happen right before the closing bell. That would mean that the dollar would go down and stocks would go up. The price of Bitcoin would go up because of this, and it would test $21,200 to the upside, making it one of its most profitable weeks in 2022.