Jack Dorsey revealed that he is not concerned or moved by the current fall in Bitcoin's (BTC) price. Here is why
Jack Dorsey, a billionaire and famous Bitcoin enthusiast who co-founded Twitter and served as its CEO until November of last year, has taken to Twitter to explain why he believes the price of Bitcoin will climb again in the future after the recent drop.
Dorsey Knows What Will Cause BTC Price Surge
Tom Philpott, the creator of the "Military Update" column in the US media and the author of a few non-fiction books, tweeted at Jack. Philpott chastised Dorsey for tweeting about rapper Kendrick Lamar, his new album, and the upcoming tour in support of it rather than watching and commenting on "Bitcoin burning."
Dorsey stated that he is not concerned about the Bitcoin price's current decline. He is confident that BTC will continue to climb in the long run.
His confidence stems from the increasing acceptance of BTC since "more individuals are able to use it."
May Is A Month To Remember
This month, Bitcoin and the entire cryptocurrency market have declined.
First, on May 4, the Federal Reserve raised interest rates by half a percentage point, the highest increase in 22 years.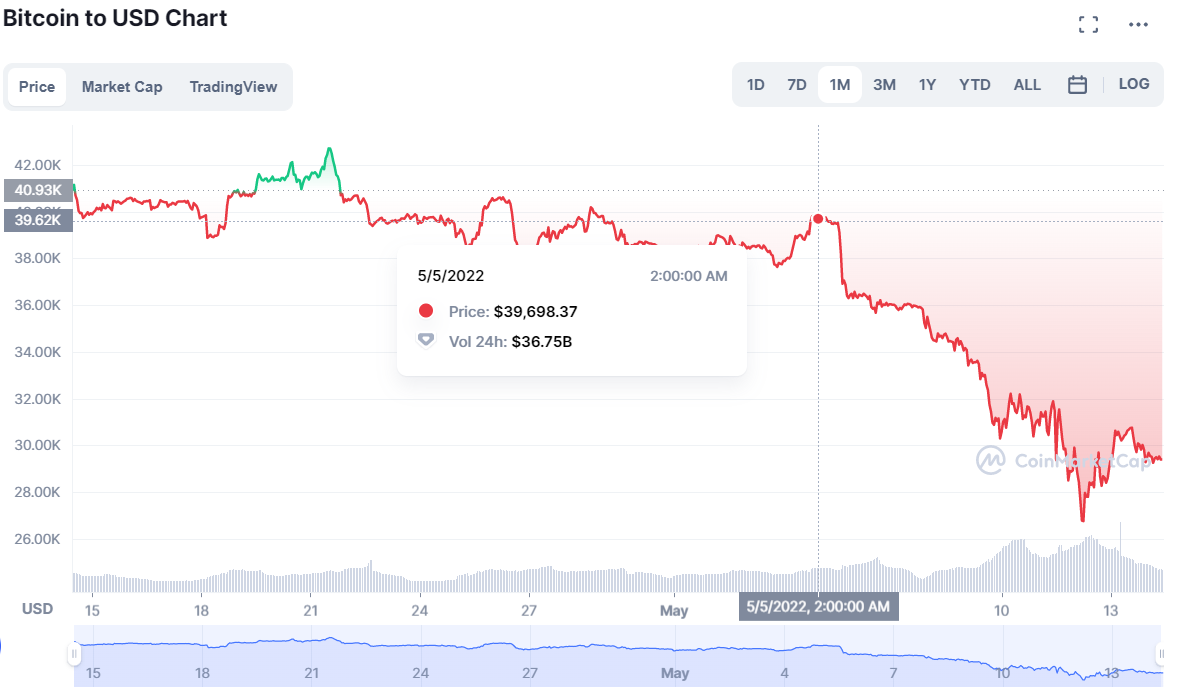 After a brief surge, Bitcoin fell from $39,000 to around $31,000.
The second blow came from an unexpected source: Terra's UST and LUNA coins plummeted.
The UST algorithmic stable coin has lost its peg to the US dollar and is currently trading at $0.2264. (down by 32 percent in the last 12 months).
LUNA, the native token, is currently trading at $0.0004774, down 1,185 percent from yesterday. The Terra blockchain has been put on hold.