Blockchain is emerging as a legitimate disruptor across multiple industries. The several opportunities coupled with the mind-blowing earning potential of blockchain technology has attracted multiple interests from some of the biggest Fintech companies on the planet.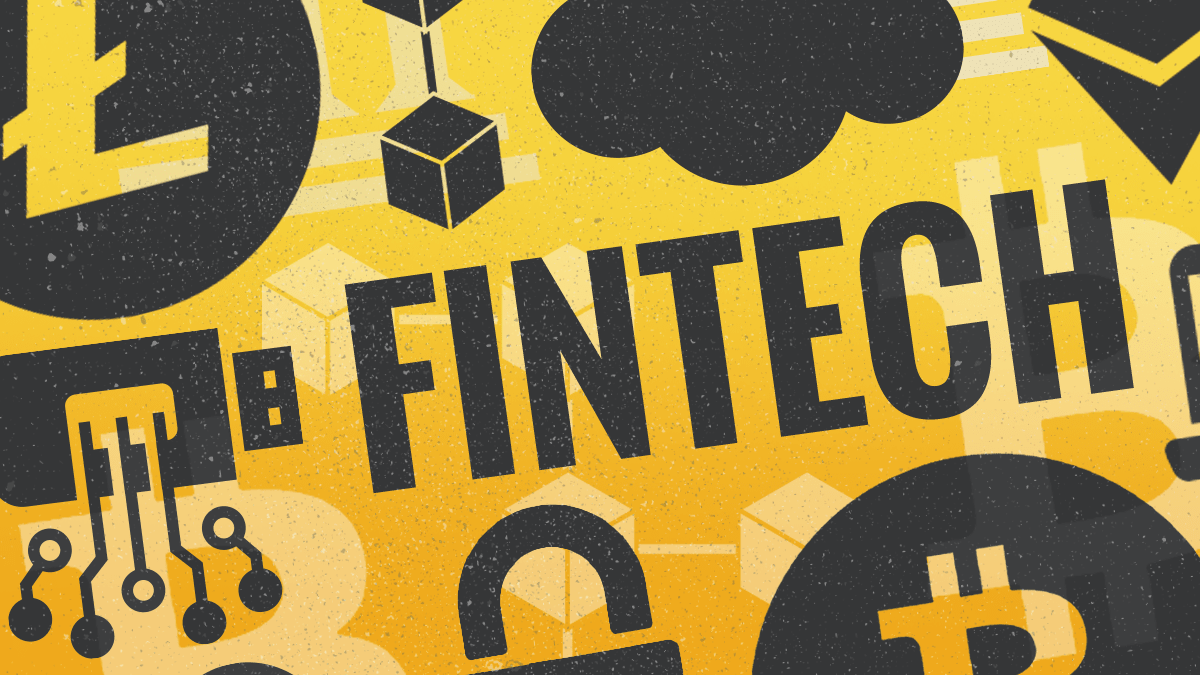 The technology has become so promising that none other than tech giant IBM is investing more than $200 million in Blockchain research alone.
In addition, more than 90% of European and American banks are looking for blockchain options.
Blockchain technology could revolutionize government, finance, insurance, personal identity security, and hundreds of other areas.
We have compiled the very top Fintech companies that use blockchain technology.
While some can be categorized as fundamental blockchain companies, others are household names embracing the new blockchain technology.
Anyway, everyone on our list proves that blockchain is a way to improve the future.
Top Fintech Companies that use Blockchain Technology
Blockdaemon
Recur
Chainalysis
Coinme
Netki
Paxful
Republic
Spring Labs
SALT Lending
doc.ai
TraDove
TrustToken
TQ Tezos
Mythical Games
Gemini
Circle
Coinbase
Chronicled
IBM
Voatz
Steem
Shipchain
Blockdaemon
Industry: Fintech
Location: Totally remote
What they do: To create a seamless blockchain experience, Blockdaemon has created an advanced infrastructure of independent blockchain nodes.
Customers can enjoy the agility of a multi-cloud platform powered by many machines spread across a wide geographic area.
Also, Blockdaemon has taken precautions to protect each node.
By combining speed and security, Blockdaemon has created the ideal platform for financial and cryptocurrency customers.
Recur
Industry: Fintech
Location: Detroit, MI, and Miami, FL
What they do: For anyone looking to delve into the world of non-fungible tokens (NFTs), RECUR is the ideal place to start.
The company has made efforts to simplify NFT transactions and allow people not only to buy items but also to resell them.
Collecting art and other valuables is taking a digitized form, so RECUR keeps dedicated collectors at the forefront of change.
Chainalysis
Industry: Security
Location: New York, NY
What they do: Chainalysis works to improve trust in the blockchain ecosystem by providing banks, government agencies, and other services with software and data critical to blockchain adoption.
The company's investigation and compliance software help institutions identify and intercept hacked/stolen funds and has been instrumental in solving many of the world's top cybercrime cases by making blockchain access more secure and accessible to everyone.
Coinbase
Industry: Fintech
Location: San Francisco, California
What they do: Coinbase is a digital wallet that allows users to buy and sell cryptocurrencies.
The company's technology makes it easy to buy and manage cryptocurrencies with features like recurring purchases and vault protection.
Since 2012, Coinbase has traded over $150 billion from over 20 million people.
Coinme
Industry: Cryptocurrency
Location: Seattle, Washington
What they do: One of the biggest challenges when looking for an entry point into cryptocurrency investing is the lack of investment opportunities.
Coinme has decided to break down barriers by teaming up with Coinstar to form a national network of Bitcoin kiosks that will accept cash investments and allow users to save investments through the Coinme app, making it easier for everyone to improve their financial life and invest in Bitcoin and other cryptocurrencies.
Paxful
Industry: Cryptocurrency
Location: New York, NY
What they do: Paxful operates a peer-to-peer cryptocurrency marketplace that allows users to buy and sell various forms of cryptocurrency through more than 350 payment methods.
Packed with features like bank transfers, online wallets, cash payments, debit/credit card access, digital currency trading, and goods/services trading, Paxful allows users around the world to invest in Bitcoin and other cryptocurrencies more easily.
IBM
Industry: IT, Software, Computing
Location: Armonk, New York
What they do: As mentioned above, IBM is the largest blockchain company in the world.
With more than $200 million invested in R&D, the tech giant is paving the way for enterprises to integrate hyper books and the IBM Cloud into their systems.
IBM has helped more than 220 companies develop data governance applications and tools that run on the blockchain.
Republic
Industry: Fintech
Location: New York, NY
What they do: Republic is a blockchain-based investment platform that allows users to easily and securely invest in startups, real estate, cryptocurrencies and even video games, empowering people who previously had no access to investment opportunities. portfolio.
The company is incredibly selective about the startups it lists for investment, accepting only 3% of applications, meaning Republic users can be confident in the potential of their investments.
Spring Labs
Industry: Fintech
Location: Marina del Rey, California
What they do: Spring Labs enables faster and more secure information transfer between businesses by harnessing the power of blockchain transparency and real-time data-logging technology.
The platform enables businesses to verify identities and reduce fraud by prioritizing the inherent security of blockchain capabilities, reducing costs, protecting consumer data and enabling rapid transaction approvals.
SALT
Industry: Fintech, Loans
Location: Denver, Colorado
What they do: The SALT platform allows users to use their cryptocurrency for lending.
Borrowers can get cash loans with a term of 1 to 36 months and use cryptocurrencies like Bitcoin, Ethereum or even Dogecoin.
The company's platform is available in most US states and several countries, and loans start at $5,000.
Mythical Games
Industry: Gaming
Location: Sherman Oaks and Seattle
What they do: Mythical Games is a studio that creates games and online experiences that showcase genuine ownership of digital assets.
Creating a blockchain-based secondary digital economy helps verify scarcity and creates a clean record of ownership of unique digital items.
Mythical Games' first blockchain-based game, Blankos, will be released in early 2019.
Gemini
Industry: Fintech, Cryptocurrency, Trading
Location: New York, NY
What they do: Gemini is a digital asset exchange that allows users to buy, sell, and trade cryptocurrencies.
The company's platform, which uses blockchain for business and cybersecurity purposes, enables individual and institutional investors to trade everything from Bitcoin to Litecoin and ether.
Robinhood
Industry: Fintech
Location: Menlo Park, California
What they do: Robinhood is a stock brokerage app that allows users to buy and sell stocks, ETFs, and cryptocurrencies.
The fintech giant recently entered the blockchain space, allowing clients to invest in everything from Bitcoin to Litecoin.
With over $500 million in funding, Robinhood is one of the leading financial players currently championing blockchain.
Lemonade
Industry: Artificial Intelligence, Fintech, Insurance
Location: San Francisco, California and New York
What they do: Lemonade combines artificial intelligence and blockchain to help users get affordable homeowners and renters insurance.
The company uses AI to create the ideal flat rate for an insurance claim, and then its blockchain-based smart contracts help lock a user into a payment contract.
By using blockchain, Lemonade can approve insurance claims and payments in minutes instead of days.
Circle
Industry: Fintech
Location: Boston, Massachusetts
What they do: Circle is an online cryptocurrency investment and money transfer platform. With no exchange fees, your friends can transfer money in different currencies with a simple text message. 
Recently, the Boston-based company started offering investment opportunities in seven different cryptocurrencies.
Ripple
Industry: Fintech
Location: San Francisco, California
What they do: Ripple is a payment network that uses blockchain to transfer money around the world.
International financial institutions such as American Express, BBVA and BMO use Ripple's platform to process and send payments on their secure blockchain network.
Lockheed Martin
Industry: Aeronautics, Defense
Location: Bethesda, Maryland.
What they do: Defense giant Lockheed Martin is currently integrating blockchain into its development processes. The company uses blockchain in cybersecurity methods while studying software usage.
Lockheed Martin is now the first US defense contractor and one of the largest companies in the world to adopt blockchain.
Ford Motor Company
Industry: Automotive
Location: Detroit
What they do: American automaker Ford is joining forces with Renault, BMW, and General Motors to form a coalition dedicated to automotive blockchain technology. 
The legendary company recently filed a patent suggesting the company is investigating a blockchain system that would allow drivers to transfer other drivers' cryptocurrency to use between them.
TQ Tezos
Industry: Software
Location: New York, NY
What they do: TQ Tezos works across industries to discover, design, and implement innovative blockchain opportunities for both private and open source environments. 
The company works with Tezos ecosystem partners around the world to develop products, design software, and incubate new products, all with the goal of pushing blockchain to its full potential.
BRD
Industry: Fintech
Location: Comics
What they do: BRD offers a state-of-the-art platform for iOS and Android devices, allowing users to buy, transfer and manage cryptocurrencies in the simplest and most convenient way possible.
Versatile enough for beginners to navigate, the decentralized app gives experts the power they need to execute trades and securely access their bitcoin wallets at all times.
BitMEX
Industry: Fintech
Location: New York, NY
What they do: Bitcoin Mercantile Exchange (BitMEX) is a leading cryptocurrency derivatives trading platform, currently serving trades from over half a million customers.
The company's platform was created by former bankers with backgrounds in IT, financial engineering, and traditional finance and uses the same technology found in leading companies.
Netki
Industry: E-commerce
Location: Canoga Park, California
What they do: Netki clearly makes cryptocurrency use safer for businesses and believes the power of blockchain technology will spark a revolution in fintech comparable only to the advent of the internet.
The software creates a unique ID and digital wallet that enables businesses to conduct fully compliant blockchain transactions without questioning legitimacy, resulting in a more secure crypto ecosystem.
Celsius
Industry: Fintech, Loans
Location: New York, NY
What they do: Like SALT, Celsius Network allows users to use their cryptocurrencies for cash advances. 
Rather than relying on traditional credit scores to determine interest rates, the company's loan-to-value (LTV) ratio looks at the amount of collateral a customer can offer and bases interest rates on that number.
As of June 2018, Celsius Network has provided over $600 million in currency loans and funded the largest single loan of $5 million.
Bloq
Industry: Software
Location: Chicago, Illinois
What they do: Bloq builds global blockchain ecosystems that improve enterprise infrastructure. The software management system supports both public and private networks while protecting even the most sensitive data from security breaches.
TraDove
Industry: Social media, E-commerce
Location: Palo Alto, California
What they do: TraDove is a B2B social network that connects buyers and sellers. The company's blockchain platform matches the right buyers to the right sellers for their products, manages the supply chain, and acts as a communication tool for potential customers. 
Amazon, John Deere, Lowes, and IKEA are just a few of the global brands that use TraDove to find the right buyers and sellers.
doc.ai
Industry: Healthcare, Artificial Intelligence, Software
Location: Palo Alto, California
What they do: doc.ai combines blockchain and machine learning for predictive analytics and personal health insights.
The doc.ai platform brings together all of a patient's medical data from all medical sources (pharmacies, doctor's appointments, emergency room visits, etc.) into a single secure application.
The app allows patients to manage all of their medical data, get predictive insights into disease or disease risk, and even reward them for sharing their data for medical research.
TrustToken
Industry: Fintech
Location: San Francisco, California
What they do: TrustToken allows users to create asset-backed tokens that can be easily bought and sold. The company's blockchain infrastructure allows an asset to issue its own currency. For example, TrustToken allows everything from rental properties to commodities to release their own currency, resulting in shared ownership and control of the asset.
Oasis Labs
Industry: Cloud
Location: Berkeley, California
What they do: Oasis Labs is a privacy-centric, blockchain-based cloud computing platform.
Oasis creates smart contracts that allow for complete privacy without corruption.
Based in Berkeley, California, the cloud computing company offers a variety of options for decentralized trust and privacy products.
Chronicled
Industry: IoT, Supply Chain, Logistics
Location: San Francisco, California
What they do: Chronicled leverages blockchain-enabled IoT devices to create a more transparent supply chain.
Chronicled's decentralized ecosystem helps industries (like pharmaceuticals, commodities, and precious metals) track and track every movement of their shipments.
This allows industry officials to monitor where shipments are being transported and who is handling them to reduce counterfeiting and strengthen security safeguards.
High Fidelity
Industry: Software, Virtual Reality, Social Media
Location: San Francisco, California
What they do: San Francisco-based High Fidelity has created an open-source platform for developing virtual environments on the blockchain. Virtual Worlds is designed as a social and interactive virtual reality experience that can accommodate over 100 people at a time. VR users on the high-fidelity platform can hang out with other users in different virtual worlds, buy accessories for their avatars, and even attend events like a live DJ set.
ANKR
Industry: Cloud, Cybersecurity
Location: Berkeley, California
What they do: Ankr Network is a cloud-based blockchain infrastructure for business applications.
Ankr is the first company to use blockchain and hardware for cloud and data security.
The company plans to develop Proof of Useful Work (PoUW), a standalone blockchain framework that will unlock the potential of idle computers.
People around the world can be compensated for performing PoUW tasks while their computers are idle, which the company says can lead to a universal basic income.
Voatz
Industry: Cybersecurity, Government
Location: Boston, Massachusetts
What they do: Voatz is a blockchain-based mobile voting platform. As a Techstars Boston 2017 Cohort, Voatz makes participating in elections easier and more accessible by enabling smartphone voting while thwarting voting security risks by combining biometrics and blockchain for incorruptible and transparent voting results.
STEEM
Industry: Social Media
Location: Austin, TX
What they do: Steem is a blockchain-based rewards platform for social media publishers looking to monetize content and grow their communities.
Anyone can launch the company's Smart Media Token (SMT) to help monetize digital content and drive behavior.
To date, Steem has distributed over $40 million worth of SMT to social media producers.
Omega Grid
Industry: Fintech, Cleantech
Location: Chicago
What they do: Blockchain technology from Chicago-based Omega Grid enables energy companies and individuals to manage energy sales peer-to-peer.
Founded in 2017, the company uses blockchain to turn energy into a managed and profitable asset.
Tokken
Industry: Fintech, Cannatech
Location: Denver
What they do: Tokken grants online banking privileges to formerly cash-intensive industries like cannabis. The company's adoption of blockchain and e-banking enables these industries to grow in a secure and traceable manner. The technology helps reduce money laundering and creates a fully transparent data set.
Filecoin
Industry: Fintech
Location: San Francisco
What they do: Filecoin gets people using the company's mining software on unused cloud space on PCs, hard drives, and even data centers.
Since mining takes up a lot of storage space, the company provides the miners with their own Filecoins, which can be exchanged for US dollars, Bitcoin and Ethereum. 
By turning cloud storage into a commodity, Filecoin transforms blockchain technology into a competitive storage market.
Mediachain
Industry: Digital media, E-commerce, Social Media
Location: New York
What they do: Mediachain is a blockchain-based music platform that records, identifies and tracks creative works online and ensures that the original content information is identifiable.
Mediachain also allows creators and developers to collaborate in a decentralized open source space. Music giant Spotify recently acquired the company for an undisclosed amount.
ShipChain
Industry: Transport, Logistics
Location: Los Angeles
What they do: ShipChain is a fully integrated supply chain management platform that uses transparent blockchain contracts.
The comprehensive logistics platform enables supply chain managers to efficiently track shipments, advise carriers on the efficient route and visualize a fully transparent shipping process. ShipChain has already raised $30 million in funding.